White Paper: The Challenge of Successful E-Commerce at Enterprise Level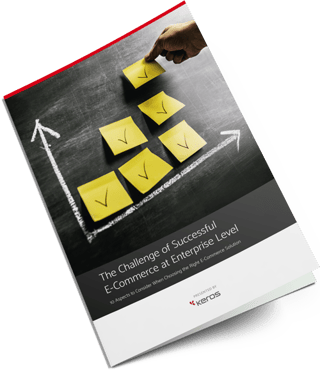 Download our in-depth white paper to discover the 10 most important aspects to consider when choosing an e-commerce solution for enterprises.
This free 13-page paper provides you with:
Facts and numbers about current e-commerce trends and challenges.
Strategies developed by industry experts to transform your retail business: from order management to customer experience.
Practical advice on how to overcome the challenges of e-commerce and compete with large marketplaces and retailers.